When is the Best Time to visit Inle Lake?
Located in Shan State, Inle Lake is one of the popular tourist destinations in Myanmar. As it is the second largest lake in Myanmar, you may get the experience of exotic countryside views and rustic life of floating communities there. Although it has a monsoonal climate with annual average temperature of 26°C, the climate is strongly high in May, up to 30°C on average; and slightly falls in January. During the raining season, the average annual rainfall is about 1,370 mm. And, May and September are the wettest period.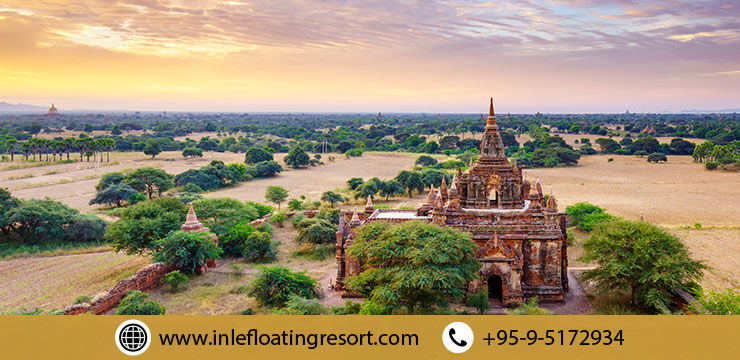 Off the Beaten Path in Shan State, Myanmar
From ancient stupas to mesmerizing scenery and a friendly people, Myanmar—formerly known as Burma—is one of the most enigmatic countries in Southeast Asia. With democratic reforms steadily transforming the face of Myanmar, parts of the country still seems locked in a time warp—many people still live in low-rise towns and villages made of mud brick and bamboo.
Myanmar's Tourism Boom Endangers Fragile Ecosystems in Lake Inle
Boasting epic and varied landscapes, quiet beaches, small villages home to indigenous tribes, a culinary experience that's unlike any other, and a chance to get truly off the grid, the former Burma is one of the area's last undiscovered gems. From hiking the hills outside of Heho, to biking in and around Bagan, you'll immediately understand why so many people want to keep this incredibly beautiful and emotionally captivating country a secret.
3-Day Trekking Experience from Kalaw to Inle Lake, Myanmar
Many people ask how far Inle Lake is from Yangon, but this depends on what mode of transport you choose. It is approximately 650km from Yangon but it is a popular tourist route and there are many other options for how to go to Inle Lake. One of the options is trekking from Kalaw to Inle Lake over 2 or 3 days. The sleepy town of Kalaw is known for being the start of one of Myanmar's best experiences, a highlight that every traveler who passes through talks about. Between the varied and diverse scenery during the three day trek and the fact you are able to experience the simplicity of life in the villages that you trek to, makes this is an experience that I highly recommend to anyone heading to Myanmar.
Experiencing Life on the Water, Inle Lake – The Most Picturesque Region of Myanmar
Myanmar only started to open to tourism in 2011 and Inle Lake came later to the game. Truly appearing on tourists' radars from 2014 but has since seen an explosion in the number of visitors. In the past, Inle Lake, and Myanmar for that matter, was the subject of dreams and trips by hard-core off-the-beaten path travelers that managed to get in and explore the country during the regime's close-off.