Soft Trekking: A New Adventurous Way to Explore Inle Lake, Myanmar
Your journey through Myanmar will be filled with every mode of transport imaginable; cars, trains, boats, planes, e-bike, and even a horse-buggy. But nothing beats transit by foot in this part of the world. As Myanmar continues to open up to visitors, so does its network of walking trails.
Visitez les marchés traditionnels et l'artisanat​
Visitez les marchés traditionnels et l'artisanat
Souvent, l'un des arrêts de la visite en bateau est une visite à quelques marchés traditionnels où vous pouvez voir les locaux de vente de produits traditionnels. Le village de ThaungThut, situé à une demi-heure de là tient un grand marché que les gens affluent à tous les cinq jours. Si vous vous aventurez un peu plus loin, vous trouverez des villages qui produisent beaucoup d'artisanat, dont certains vendent sur les marchés.
When is the Best Time to visit Inle Lake?
Located in Shan State, Inle Lake is one of the popular tourist destinations in Myanmar. As it is the second largest lake in Myanmar, you may get the experience of exotic countryside views and rustic life of floating communities there. Although it has a monsoonal climate with annual average temperature of 26°C, the climate is strongly high in May, up to 30°C on average; and slightly falls in January. During the raining season, the average annual rainfall is about 1,370 mm. And, May and September are the wettest period.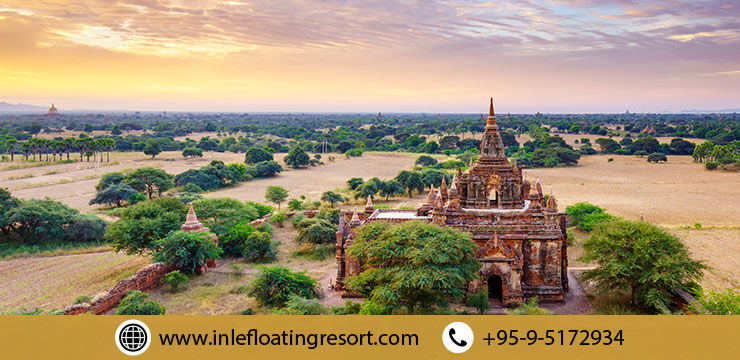 Off the Beaten Path in Shan State, Myanmar
From ancient stupas to mesmerizing scenery and a friendly people, Myanmar—formerly known as Burma—is one of the most enigmatic countries in Southeast Asia. With democratic reforms steadily transforming the face of Myanmar, parts of the country still seems locked in a time warp—many people still live in low-rise towns and villages made of mud brick and bamboo.
Myanmar's Tourism Boom Endangers Fragile Ecosystems in Lake Inle
Boasting epic and varied landscapes, quiet beaches, small villages home to indigenous tribes, a culinary experience that's unlike any other, and a chance to get truly off the grid, the former Burma is one of the area's last undiscovered gems. From hiking the hills outside of Heho, to biking in and around Bagan, you'll immediately understand why so many people want to keep this incredibly beautiful and emotionally captivating country a secret.